All rights reserved.   Any person accessing this site agrees to the Terms of Use
2018

CAST

TOP SIX

Invitational

Dates: 

TBA

2018

CAST Classic

Tournament

Oct. 19, 20, & 21

Del Rio, Texas

Lake Amistad

Directors

Brandon and Jessica Bobo

2913 Cliffview Court

Granbury, Texas 76048

817-730-1164

bobotexaspride@yahoo.com

                                  Metroplex

                                      2018 Schedule

Date            Lake                          Registration                 Weigh-In

Feb. 3            Squaw Creek                 Squaw Creek Park             Squaw Creek Park

Feb. 24          Granbury 

Mar. 24          Aquilla

Apr. 21           Grapevine

May 26           Palo Pinto

June 23          Amon G Carter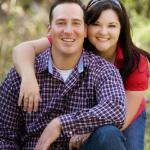 C.A.S.T. Metroplex Standings at June 3, 2017

AOY 

Points 

Total


Angler Team Name
METROPLEX

​Hello Metroplex CAST Family,

Yesterday was one of much fun and A LOT of rain. However, we all toughed it out and had a fun time anyways.  Congratulations to Danny and Rebecca Montgomery for coming in first, and John Staley and Page Cundiff for a second place finish.  Brandon and I placed third and Chris and Rebecca Wright snagged Big Bass.  Also, another pink rod from Custom Angle Rods was given out to Michelle Johnson for her ladies big bass.

This season has been one of many blessings.  We are truly thankful for the time, camaraderie, and fun-loving personalities that make up our division.  We look forward to another season next year!

Jess and Brandon

588


Chris & Rebecca Wright
581


John Staley & Page Cundiff
578


Pete & Jessica Hernandez
569


Chase Burnham & Shannon Bird
564


Greg & Janice Bobo
561


Brandon & Jessica Bobo
557


Danny & Rebecca Montgomery
554


Charles & Michelle Johnson
520


Bryan Rhoades & Lisa Reamy
460


Barry & Donna Merrill
373


Craig & Amy Banks
345


Don & Chris Mahanay
276


Greg & Diane Dryoel
 94


Michael & Amy Peterson