All rights reserved.   Any person accessing this site agrees to the Terms of Use
2018

CAST Classic

Tournament

Oct. 19, 20, & 21

Del Rio, Texas

Lake Amistad

Directors

Brandon and Jessica Bobo

2913 Cliffview Court

Granbury, Texas 76048

817-730-1164

bobotexaspride@yahoo.com

                                  Metroplex

                                      2018 Schedule

Date            Lake                          Registration    &   Weigh-In

Feb. 3            Squaw Creek                 Squaw Creek Park            

Feb. 24          Granbury                       Rough Creek Park

Mar. 24          Whitney                        McCown Valley Ramp

Apr. 21           Grapevine                    Katie's Woods Park

May 26           Palo Pinto                     North Ramp

June 23          Amon G Carter            Selma Park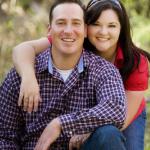 Hello Metroplex CAST family,

This past Saturday was a great day had by all on Lake Grapevine! Despite the persnickety weather, everyone brought in fish! Congrats to all of our couples for being awesome!

1st Place - Danny and Rebecca Montgomery 12.20lbs

2nd Place - Greg and Janice Bobo 11.64lbs

3rd Place - John Staley and Page Cundiff 6.16lbs

Big Bass went to Greg and Janice Bobo 4.12

We will see everyone on May 26 at Palo Pinto!

Until then, please feel free to reach out to us if you have any questions!

Happy Fishing and God Bless

Brandon and Jessica Bobo

817-730-1343

C.A.S.T. Metroplex Standings after 4

394

John Staley & Page Cundiff
387

Danny & Rebecca Montgomery
383

Barry & Donna Merrill
383

Allen & Kristi Montgomery
378

Charles & Michelle Johnson
375

Robby & Sherry Blair
374

Chris & Rebecca Wright
369

Greg & Janice Bobo
358

Brandon & Jessica Bobo
357

Bryan Rhoades & Lisa Reamy
197

Jeff & Carly Browning
100

W C and Anna Polster
96

Stephen & Tracey Dyer
92

Jason & Sylvia Childers
2018

CAST

TOP SIX

Invitational

September 14- 15,2018